Water Treatment Systems - Evolve
Water Solutions Customized for your Specific Home or Office.
HAS THIS HAPPENED TO YOU?
1. Are your sidewalks discolored from your untreated water sprinkler system?
2. Has the inside of your dishwasher or washing machine turned orange?
3. Does your clean glassware come out cloudy?
4. Does your soap lose its lather quickly?
5. Do your clean clothes come out of the wash dingy and yellow?
If you answered yes to any of these questions, please call Patterson's Water & Plumbing to speak with a WQA Water Specialist about the benefits of a water softener for your home or business.
EFFECTIVE WATER TREATMENT SYSTEMS FOR YOUR HOME OR OFFICE
As an authorized Evolve Dealer through Water-Right, we have a wide selection of water treatment options that will remove troublesome iron, minerals that cause scale build up, correct low pH, remove sulfur that causes rotten egg odors, kill bacteria, reduce chlorine and sediment. Our systems will make your water taste and feel better! All of our Evolve Water Treatment Systems are proudly made in the USA!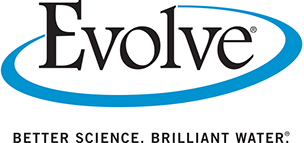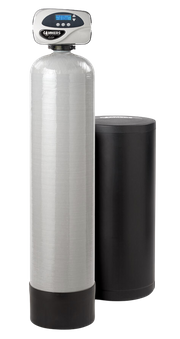 EVOLVE WATER SOFTENERS:
A water softener will remove many troublesome contaminates including iron, water hardness, lead, radium, nitrates, manganese, and tannins. As your water flows through the water softener system, these contaminates attach to the media bed of cation or anion resin beads, and clean water passes through to your household. Over time, the resin beads will be covered in these contaminates and need to be cleansed. That is where the salt tank comes into the picture. The dissolved salt water flows over the resin bed and saturates the beads, knocking off the contaminates and purging them out through the drain line. The system then purges the high concentration of salt water through the drain line and the system is back in use, ready to provide you and your family with clean fresh water! Our Evolve Water Softener Systems include a battery back-up, a service alarm and low salt indicator as well as a patented self-sanitizing chlorine generator which monitors each cleaning!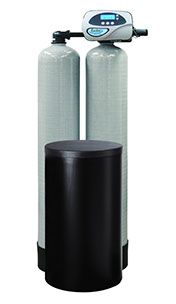 EVOLVE TWIN ALTERNATING WATER SOFTENERS:
Our Evolve Twin Tank Water Softener is ideal for homes that experience a high volume of water usage or for treatment of outside irrigation systems. This system works like our single tank softeners, however, there is never an interruption in water usage for the system to go through a cleaning cycle. This twin tank softener system will provide your family with 24/7 softened, iron free water even when it is in a cleaning cycle! It also contains high performance resin, a battery back-up, low salt alarm and patented self-sanitizing chlorine generator which monitors each cleaning.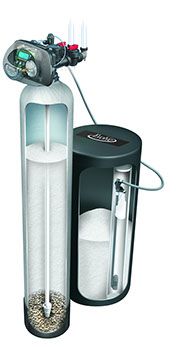 EVOLVE CONDITIONER
Our line of Evolve Water Conditioners is perfect for homes experiencing elevated levels of iron, manganese and water hardness, as well as low pH and sulfur. It's your one-stop shop for the removal of a host of water contaminates! This unit utilizes a silica-based exclusive man made zeolite media, called Crystal-Right, which provides an extremely efficient filtration process for problem minerals and iron and sulfur bacteria while also correctly slightly acidic waters. This system includes state of the art features like a low salt and service alarm, a battery back-up and a patented chlorine generator which self-sanitizes and monitors each cleaning.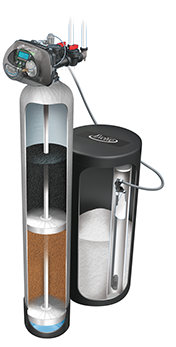 EVOLVE CITY WATER SYSTEMS
Are you worried about the side effects of municipal water treated with chlorine? Our Evolve City Water System can reduce the chlorine levels while also removing the minerals that cause scale build up. This unit contains high performance resin and granular activated carbon in one tank that will filter your water while softening it all at once!

EVOLVE AIR FILTRATION
Are you suffering with iron, manganese and sulfur in your water but do not want to deal with bags of salt or periodic filter replacements? Our Evolve Air Filtration Systems offer chemical free options to remove heavy amounts of iron, sulfur and manganese. It utilizes a patented "Inch Worm" technology which slowly releases air from the system very quietly! This air oxidizes the iron, sulfur and manganese, allowing it to be easily filtered out. We offer an Ozone Generator with all of our Air-Filtration systems. This additional feature utilizes chemically free ozone to clean the system of unwanted elements during the regeneration cycle. These Evolve Air Filtration Systems are easy to maintain and will provide you with iron, manganese and sulfur free water!

EVOLVE ACID NEUTRALIZERS
When the incoming water has a low pH value, it will cause corrosion of copper plumbing lines in the form of pin hole leaks. An Acid Neutralizer is installed to correct this corrosive water issue. The water passes through a bed of calcite and as contact is made, the calcite dissolves in the corrosive water, raising the water to a healthy pH value. This system should be serviced annually to replenish the calcite bed.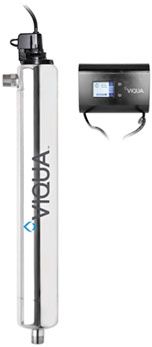 ULTRA-VIOLET LIGHT DISINFECTION SYSTEM
This environmentally friendly, chemical free Disinfection System kills 99.99% of bacteria without adding anything to the water or altering the taste of the water. As water passes through this UV lamp with a strong wavelength, the DNA of microorganisms are destroyed so they can no longer reproduce. This unit works 24/7 and the only maintenance is the annual replacement of the UV lamp and pre filter.

EVOLVE CARBON & SEDIMENT FILTRATION SYSTEMS
This unique filtration tank offers chlorine, chloramine and sediment reduction through a varied micron high capacity filter. Due to their large size, these filters have a very high retention capacity as well as high flow rate. They will will last much longer than a standard 20" filter. These filters system can be applied for both residential and light commercial use.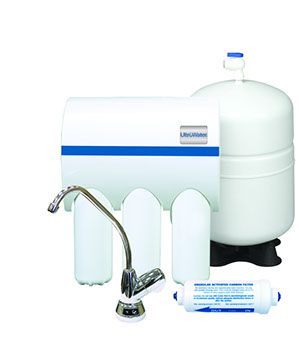 REVERSE OSMOSIS DRINKING WATER SYSTEM
Say good-bye to bottled water! Our 4 and 5 stage Reverse Osmosis Drinking Water Systems reduces many contaminates including chlorine, fluoride, sodium, potassium, mercury, zinc and much more, leaving you with improved water quality for cooking and drinking. We can provide your RO system with a designer faucet finish of your choice.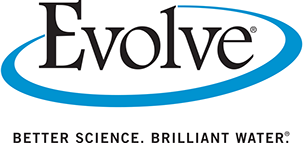 WRILPLI WIFI TECHNOLODGY
All of our Evolve Water Softener Systems and Evolve Water Conditioners now come equipped with the most advanced WiFi technology in the water treatment industry! Wripli WiFi allows you to monitor your system, your water usage and salt savings and receive system alerts right from your phone! This also allows us to track your system and make any adjustments right from our office, saving you on a service call!
What our customers are saying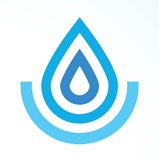 Their workers are polite, professional and knowledgeable.
"I recommend using Patterson's Quality Water Company! I got three estimates and besides being the best price they were the only ones that actually tested my water prior to talking to me about what my house actually needs. I called for an appointment and to accommodate my needs the owner came to my house the same day for an estimate. The next week they installed the softener. Their workers are polite, professional and knowledgeable. It's very rare to find a company that isn't just out to make money and rip you off. Thanks Patterson!"
-JAMES P.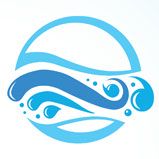 We are so glad to have a company we can trust
"Patterson's is the best !!! My wife and I have been using them for several years now and their service and knowledge is awesome. We had a problem a few years ago with our well after Hurricane Sandy which caused a problem with our filtration system. Patterson's was able to fit us in and help get the problem straightened out quickly. We are so glad to have a company we can trust to take care of our system."
-TONY P.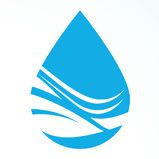 they are a local resource you simply can't do without
"You know when you call a service company and they act like they are doing YOU a favor? Or they can't make a convenient appointment? Or they can't KEEP that appointment? I don't often make recommendations because I often get let down, but NOT with Patterson's Quality Water! They are grateful for every sale, they are very professional, it's a family business you can trust! I found them on my own without anyone else's referral ... and that's a shame! I have nothing but praise and if you have well water, they are a local resource you simply can't do without. What are you waiting for? Call them at 732-928-0771."
-JIM D.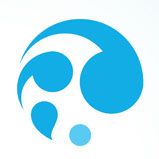 They solved my complex problems with my well
"Great knowledgeable company! They solved my complex problems with my well system."
-DIANA M.