Our Family Committed to Yours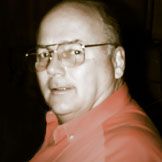 OUR START
Patterson's Water & Plumbing was established by NJ Master Plumber Norman Patterson in 1980. Norman is now retired, and the business is run by his grandchildren and his daughter, along with a dedicated team of water treatment and plumbing professionals.
We still operate this company with the same values that Norman held dear to his heart: Servanthood, Thoroughness, Integrity, Reputation and Education.
MISSION
"Our mission is to educate our customers regarding the chemistry of their water and provide honest and effective solutions for all their water needs."
VALUES
• Serve • Thorough • Integrity • Reputation • Education
We treat our customers the way we want to be treated... just like family!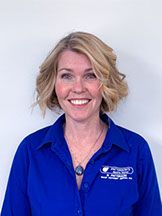 • CATHERINE •
~ OWNER ~
Sitting quietly in my yard engrossed in a good book, my loyal dog at my feet, and hearing the soft buzzing of my honeybees about my blooming flowers is just about my perfect day. But my greatest joy comes from observing my family, friends and co-workers excel at what they are born to do and passionate about.
Favorite Quote
"Character cannot be developed in ease and quiet. Only through experience of trial and suffering can the soul be strengthened, ambition inspired, and success achieved."
- Helen Keller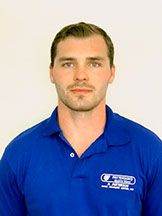 • BILLY •
~ WATER QUALITY CONSULTANT ~
Spending time with my family & dog keeps my emotions healthy. Fishing keeps my mind healthy. Jiu Jitsu keeps my body healthy. I am zealous with new ideas as they pop into my head, especially when I have the time to run with it!
Favorite Quote
"Success is going from failure to failure without losing your enthusiasm."
- Winston Churchill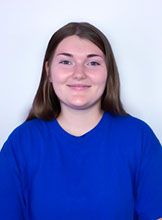 • ERIN •
~ ASSISTANT OPERATIONS MANAGER ~
The one thing that brings me the most joy in life is spoiling my niece and nephews. Other ways I like to spend my time is by cooking and trying new foods with the love of my life.
Favorite Quote
"Rejoice in change, for it's a sign you're alive."
- Michael E. Gerber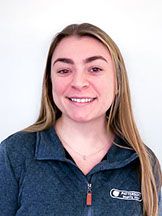 • MELISSA •
~ OFFICE MANAGER ~
If I am not hanging out with my loved ones, you can find me lost in a good book or watching my favorite tv series with a cup of coffee by my side. But if it's a beautiful day outside, I love to go on adventures with my husband.
Favorite Quote
"Humility is not thinking less of yourself, it's thinking of yourself less."
- C.S. Lewis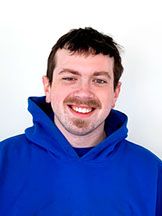 • LUCIANO "LUC" •
~ TECHNICIAN ~
I aim to push myself everyday whether it be at work or in my personal life. Learning new things and helping people is what I do best. Put me in front of any challenge and I'm sure to figure it out!
Favorite Quote
"Commitment is an act, not a word."
– Jean-Paul Sartre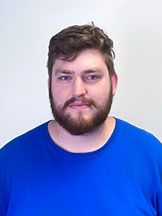 • NATHANIEL •
~ TECHNICIAN ~
Spending time with my family, working on cars and just being outside in nature are some of my favorite pastimes. I love solving puzzles and learning new skills, which I want to use to help others.
Favorite Quote
"Life is not a problem to be solved, but a reality to be experienced."
- Soren Kiekegaard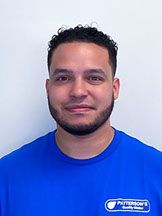 • JERAMIAH •
~ TECHNICIAN ~
What I enjoy most is speaking life into people and every situation I come in contact with. Because this life is never about you but the next man. So, I try to set the bar. I make sure I do everything with excellence.
Favorite Quote
"The beautiful thing about Faith is that it is never too late to build it."
– Pastor Mike Todd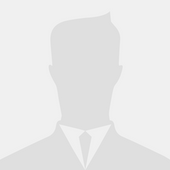 • AARON •
Though I enjoy a great walk through the beautiful outdoors, I enjoy doing this even more with those that I love, while having a meaningful conversation! I have a great passion to teach, & I aim to make the world a better place by teaching the next generation how to live their life to their fullest potential, along with anyone else that will listen.
Favorite Quote
"Our greatest fear should not be of failure, but of succeeding at something that doesn't really matter."
– D.L Moody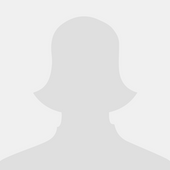 • BECCA •
Aside from spending time with family and friends, what I love most is offering advice and counsel to those who need it. While pursuing my passion in social work, taking on new challenges and tasks is what stretches me to new levels of growth.
Favorite Quote
"If you trust the process that God has you in, your steps will not be in vain" -Pastor Lissette Rodriguez
- Mark Twain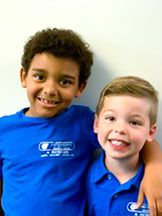 • CHANDLER & HUDSON •
~ COMIC RELIEF CREW ~
Together we are a crazy duo that brings laughter and silliness to our family's workplace! Stop by anytime to see just how cute we really are!
Favorite Quote
"Children are great imitators. Give them something great to imitate!"
- Anonymous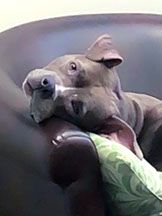 • KAYCEE •
~ TEAM MASCOT ~
I love eating anything available at any given time, even if it is not edible. It is my job to love and protect all the youngsters in my life, which I do between my naps!
Favorite Quote
"The best therapist has fur and 4 legs!"
What our customers are saying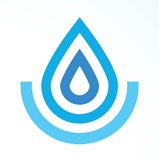 Their workers are polite, professional and knowledgeable.
"I recommend using Patterson's Quality Water Company! I got three estimates and besides being the best price they were the only ones that actually tested my water prior to talking to me about what my house actually needs. I called for an appointment and to accommodate my needs the owner came to my house the same day for an estimate. The next week they installed the softener. Their workers are polite, professional and knowledgeable. It's very rare to find a company that isn't just out to make money and rip you off. Thanks Patterson!"
-JAMES P.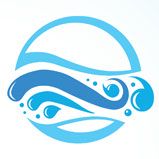 We are so glad to have a company we can trust
"Patterson's is the best !!! My wife and I have been using them for several years now and their service and knowledge is awesome. We had a problem a few years ago with our well after Hurricane Sandy which caused a problem with our filtration system. Patterson's was able to fit us in and help get the problem straightened out quickly. We are so glad to have a company we can trust to take care of our system."
-TONY P.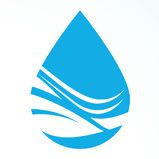 they are a local resource you simply can't do without
"You know when you call a service company and they act like they are doing YOU a favor? Or they can't make a convenient appointment? Or they can't KEEP that appointment? I don't often make recommendations because I often get let down, but NOT with Patterson's Quality Water! They are grateful for every sale, they are very professional, it's a family business you can trust! I found them on my own without anyone else's referral ... and that's a shame! I have nothing but praise and if you have well water, they are a local resource you simply can't do without. What are you waiting for? Call them at 732-928-0771."
-JIM D.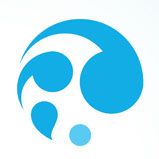 They solved my complex problems with my well
"Great knowledgeable company! They solved my complex problems with my well system."
-DIANA M.